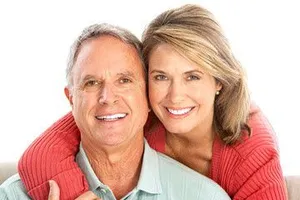 STATE of the ART TECHNOLOGY
CEREC- crowns and veneers in one day!
We have a computerized restoration system that can fabricate restorations such as crowns, inlays, onlays, veneers and more in our office.
- No messy impressions
- No temporaries
- No second appointment
- No increase in cost
- Everything can be finished in a single appointment!
Single Visit Whitening
One hour bleaching systems use a very bright light to activate higher bleaching concentrations to produce faster, more dramatic whitening results.
The dental nurse will protect your mouth very carefully using cotton rolls, gauze and a liquid dam.
A special whitening lamp is used to activate the whitening gel for approximately 60 minutes.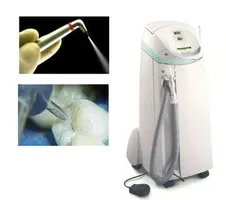 Air Abrasion
Whenever possible we use air abrasion rather than a drill. Air abrasion takes less tooth structure than a drill. Air Abrasion also eliminates vibration, noise, and the odor associated with a drill procedure.

Your tooth can then be filled with a strong chemically bonded material that can be matched to the color of your tooth making it appear nearly invisible. Tooth colored fillings are beautiful in appearance and can be completed in a single visit.
Intra-Oral Camera
We provide our patients with an intra-oral video examination. This allows both the doctor and the patient to see the condition of the mouth at the same time, then discuss treatment options.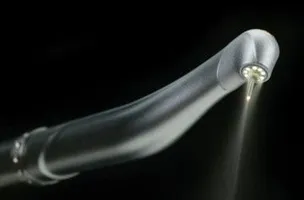 Digital X-Rays
Our office uses the latest in digital x-ray technology. Digital x-rays offer a detailed image of your entire mouth and also offer up to 80% less radiation than traditional film x-rays.
X-rays play an invaluable role in the diagnosis of dental problems, as well as provide a clear picture for a dentist to accurately diagnose and provide the necessary treatment.
We place a small sensor in your mouth. The sensor is connected to a computer by a thin wire. Next, an x-ray beam is sent through your teeth and into the sensor, which records the image of your teeth and sends it to the computer. The sensor can then be repositioned to image other sections of your teeth.
The digital dental x-ray system is more sensitive than dental x-ray film systems, so your exposure to x-rays is cut by as much as 90 percent. The large and color-enhanced images let you see what your dentist sees, so it's easier for you to understand how your dentist will treat your teeth. Your dental checkups take less time, and it's fun to watch this system work! Most patients are amazed.
Invisalign
During the Invisalign consultation Dr. Young will discuss your case in detail to determine if you're a good candidate for Invisalign. Invisalign now addresses many cases, from simple to more complex. or Dr. Young will determine if Invisalign is right for you. This will also be your opportunity to ask any questions about Invisalign, costs , dental/orthodontic insurance, or any other concerns.
If you find Invisalign is right for you or Dr. Young will take x-rays, pictures and impressions of your teeth, which Invisalign will use to create a digital 3-D image of them. From these images Dr. Young will map out a precise treatment plan, including the exact movements of your teeth. Using this same technology, Dr. Young will even be able to show you a virtual representation of how your teeth will move with each stage of treatment.
Based on your individual treatment plan, a series of custom-made, clear aligners is then created specifically for you. These aligners are made of a smooth, comfortable, BPA-free plastic that won't irritate your cheeks and gums like traditional metal braces often do. Simply wear them throughout the day, and remove them when you eat or to brush and floss your teeth. As you wear each set of aligners, your teeth gently and gradually begin to shift into place. And because they're virtually invisible, most people won't even notice you're wearing them.
Approximately every two weeks, you will begin wearing a new set of aligners, advancing you to the next stage of your treatment. To monitor your progress, you will also have occasional checkups with your doctor, usually only every six weeks or so. At every stage, you will be able to see how much closer you are to having the smile that reflects the real you.
While every case is unique to each patient, treatment typically takes approximately a year for adults. For teens, the length of treatment is comparable to that of braces, but since your teeth won't be covered by wires and brackets, you'll be able to see improvement much sooner. For best results and a timely outcome, you should wear your aligners for 20 to 22 hours per day, throughout your entire treatment.
Invisalign is continually making technological advancements in the product and treatment process for even better clinical results. Most recently, the addition of Precision Cuts allows Invisalign clear aligners to now accommodate the use of elastics. As a result, more severe bite issues can be corrected effectively.
Here are some of the main conditions Invisalign currently treats. But if there is a specific dental problem that you do not see addressed here, please contact us for more information to see if Invisalign is right for you.
Invisalign can treat: GAPPED TEETH
Gaps between teeth can occur with abnormal continued growth of the jawbone. Missing teeth can also cause the surrounding teeth to shift due to the extra space, creating gaps in your teeth. Spacing issues and gaps between teeth can lead to gum problems (due to lack of protection by the teeth), periodontal pockets and increased risk of periodontal disease.
Invisalign can treat: OVERLY CROWDED
Teeth crowding occurs when there is simply a lack of room within your jaw for all of your teeth to fit normally. When left untreated, overly crowded teeth can get worse over time, and result in severely crooked teeth. This crowding can lead to plaque accumulation, tooth decay and an increased chance of gum disease.
Invisalign can treat: OVERBITE
What people commonly refer to as an "overbite" is known to dental professionals as "overjet." It occurs when the upper teeth bite over the lower teeth. It's typically caused by genetics, bad oral habits, or overdevelopment of the bone that supports the teeth. This can lead to gum problems or irritation, and/or wear on the lower teeth, and can cause painful jaw and joint problems.
Invisalign can treat: UNDERBITE
Underbite can occur when the lower teeth protrude past the front teeth. It's usually caused by undergrowth of the upper jaw, overgrowth of the lower jaw, or both. It can also be caused by missing upper teeth. This can prevent the normal function of front teeth or molars, which can lead to tooth wear. It can also cause painful jaw and joint problems.
Invisalign can treat: OPEN BITE
Open bite often occurs when some teeth are unable to make physical contact with the opposing teeth for a proper bite. Most often caused by a genetic abnormal jaw structure or excessive thumb-sucking, an open bite can cause poor or painful chewing, and even speech impairment. It can also lead to greater issues like thermo-mandibular joint disorder (TMJ).
Invisalign can treat: CROSSBITE
Crossbite can occur when the upper and lower jaws are both misaligned. It causes one or more upper teeth to bite on the inside of the lower teeth, and can happen on both the front and the sides of the mouth. This can cause wear of the teeth, gum disease and bone loss.
The Invisalign Advantage Over Braces
When choosing an option for straitening your teeth, it's important to consider what works best for not only your appearance, but your lifestyle as well.
| | | |
| --- | --- | --- |
| | INVISALIGN | BRACES |
| Effectively treats a wide variety of cases, including crowding, spacing, crossbite, overbite and underbite. | X | X |
| Straightens your teeth | X | X |
| Average cost is about $5,000* | X | X |
| Allows you to eat whatever foods you enjoy | X | |
| Lets you remove the device when you want | X | |
| Lets you enjoy virtually invisible teeth-straightening | X | |
| Allows you to brush and floss your teeth normally for better periodontal health | X | |
| Consists of smooth, comfortable plastic instead of sharp metal that is more likely to irritate your cheeks and gums | X | |
| Frees up your busy schedule, with office visits only every four to six weeks | X | |
| Invisalign Teen: Provides up to six free replacement aligners if lost or broken.** | | |
* November 2010 Invisalign Patient Survey
** Invisalign Teen Only
Invisalign Self Assessment Invisalign Website